Finished the last of the hooded cardigans for the 3 cutest granddaughters. I'm supposed to be getting a photo collage of the two girls in Kansas and one in NY. That should be fun! The pattern is Clementine Hoodie and can be found HERE on Ravelry.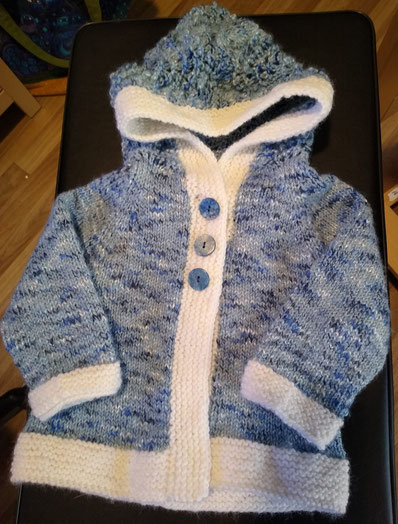 ---
Please send your Show and Shares by clicking HERE.
If you have a link to the pattern, please include that too plus anything interesting you can tell us about your project (who it is for, yarn used, interesting anecdote, etc.)
Also, feel free to comment below.