In case you don't have Facebook, here's what Elyse has been posting lately.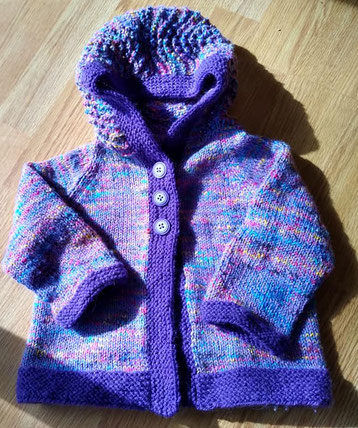 Finished cardigan #2 and started #3, one for each of my granddaughters. Same pattern, Clementine Hoodie on Ravelry, different colors. I think I almost have it memorized now!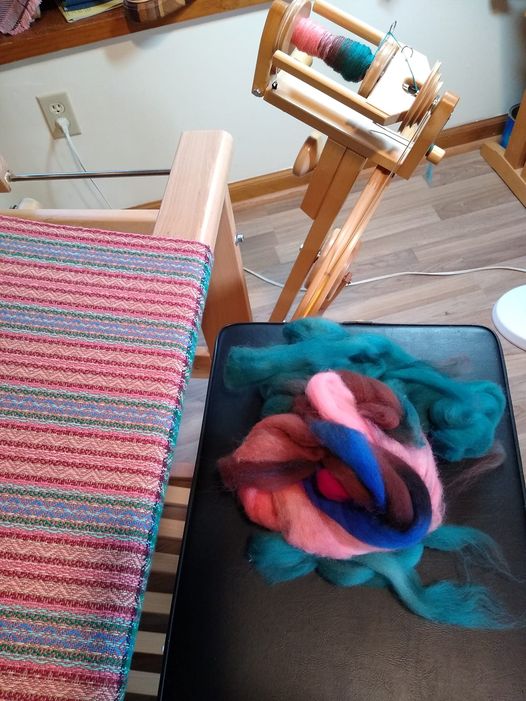 This is a complete coincidence.
The colors in my current spinning are the same as the dishtowels I'm weaving.
Elyse Meltz
---
Please send your Show and Shares by clicking HERE.
If you have a link to the pattern, please include that too plus anything interesting you can tell us about your project (who it is for, yarn used, interesting anecdote, etc.)
Also, feel free to comment below.