I wove these two scarves from polyester Novelty yarn.
One is 78" long and the 2nd one is only 54" long and can be worn on the outside of a coat.
Marion Donovan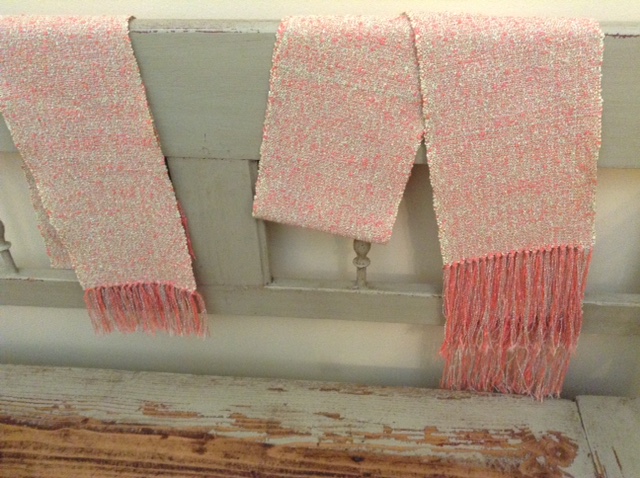 ---
Newest granddaughter and handwoven cotton blanket I made.
Elyse Meltz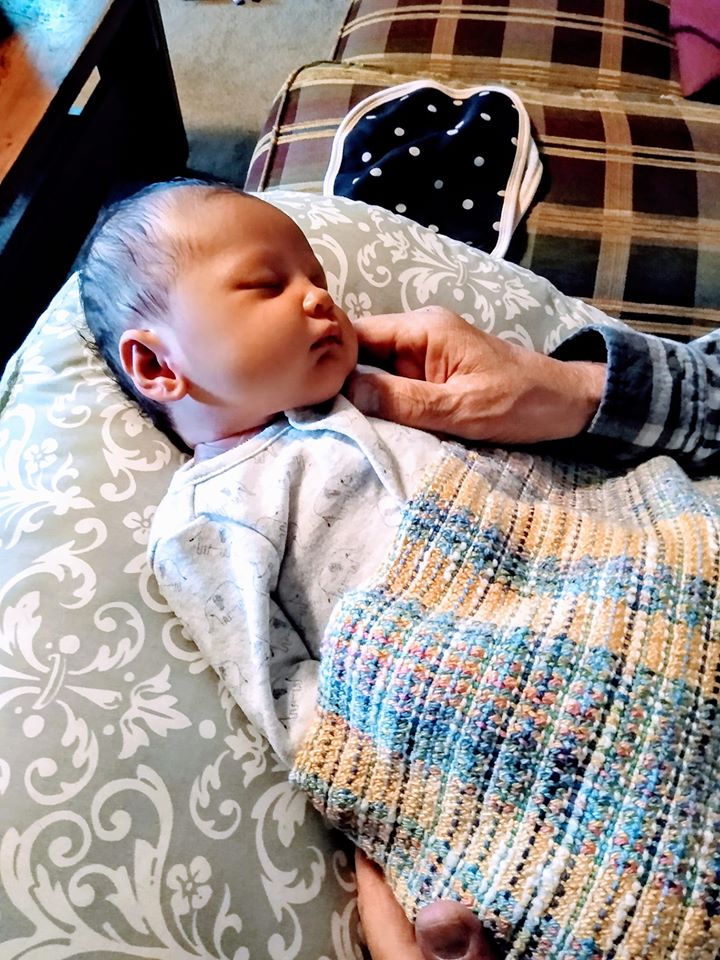 I also made a sock monkey cocoon for my newest granddaughter, for when it gets cold in upstate NY. My daughter loves it and was willing to try it on the baby now so I could take a photo before going home.
Elyse Meltz
Pattern is a free Ravelry pattern and can be found HERE.
---
Please send your Show and Shares by clicking HERE.
Also, feel free to comment below.