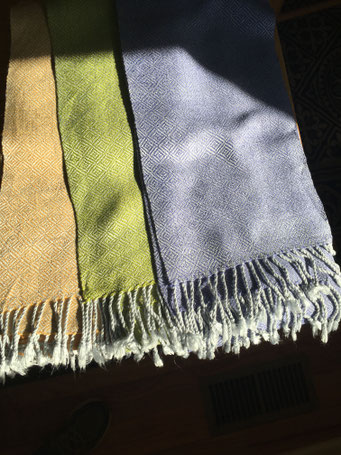 Scarves woven by Kathy Brookes with 8/2 Bamboo. She has been waiting for her loom since November. Good job Kathy!
---
Let's Share Some More Projects.
They don't have to be new. Share something you have made that you are really proud of.
Easy to do. To send from your phone, just click HERE. 
---
ALSO....
Do you want to comment on something you see here or make a suggestion?
You can do that right down below.