Rug Hooking Study Group
There was an amazing turnout for the Rug Hooking Study Group!
Each working on something different but no less incredible. 
Catch them first Saturday of the month!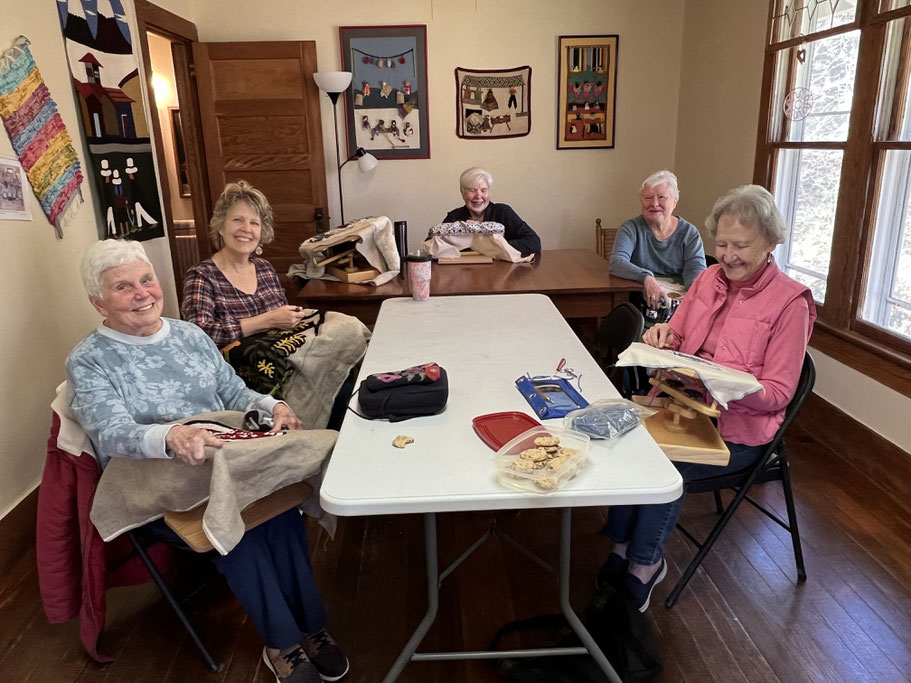 ---
New Towel Project
The beginning of a new towel project for the gift shop are being masterfully done by Marion.
Can't wait to see how they turn out!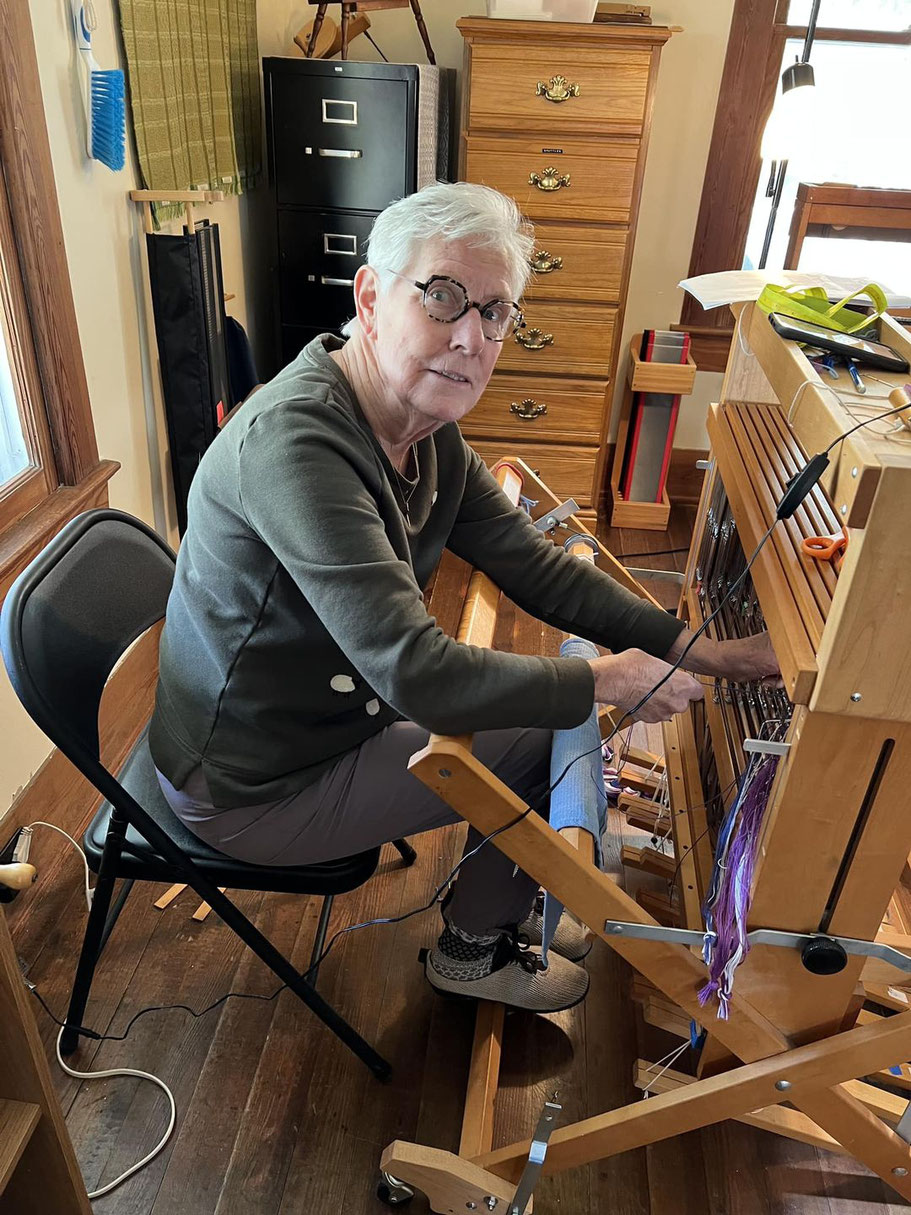 ---
Another Show and Share from Tuesday
Nothing makes you feel or look as great as gift from a loved one.
Kathy Yancy is rocking this gorgeous shawl her daughter knit for her.
Tuesday Show and Share always have the most heartwarming stories behind the stunning items.