The Rug Hookers Study Group will meet Saturday, March 5 from 9:30-11:30 am. at the...
Heritage Weavers & Fiber Artists, Inc.
3346 Haywood Rd., Hendersonville, NC 28791
828-595-9475
All are welcome — New Rug Hookers, Experienced Rug Hookers and those interested in Rug Hooking. This is a reoccurring event the first Saturday of every month. For more information about Saturday, please contact Claudia at chlampley@icloud.com
Other study groups will be meeting throughout the month. Times and dates can be found here.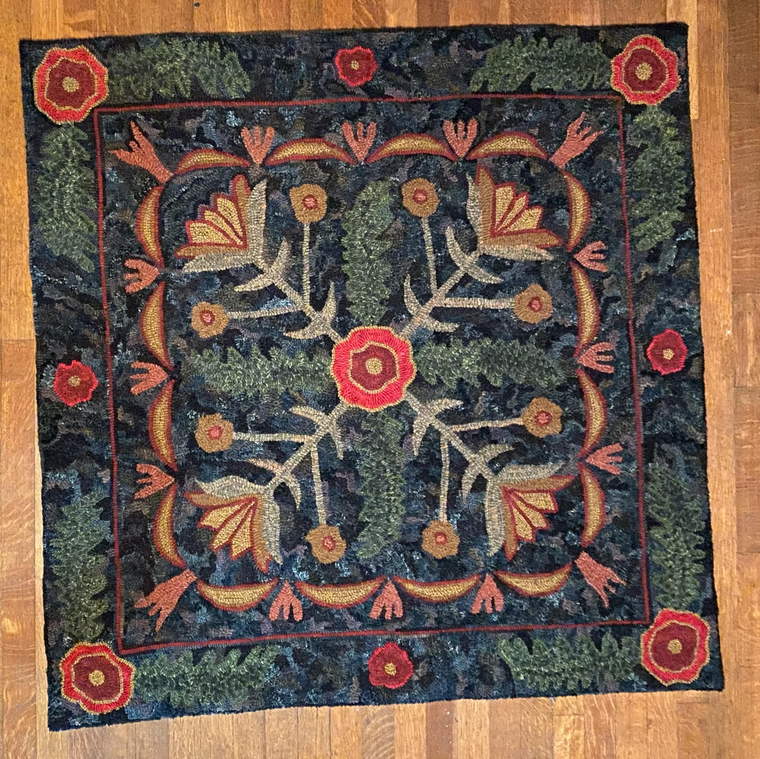 Emma Lou's Tulips
Hooked by Claudia Lampley

---
Please send your Show and Shares by clicking 

HERE
If you have a link to the pattern, please include that too plus anything interesting you can tell us about your project (who it is for, yarn used, interesting anecdote, etc.)
Also, feel free to comment below.