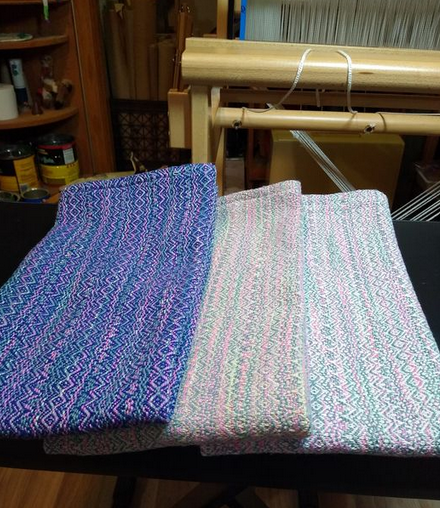 Finally finished a second batch of dishtowels in Strickler #728. Now I can move on to something else.
Elyse Meltz
---
Please send your Show and Shares by clicking 

HERE
If you have a link to the pattern, please include that too plus anything interesting you can tell us about your project (who it is for, yarn used, interesting anecdote, etc.)
Also, feel free to comment below.