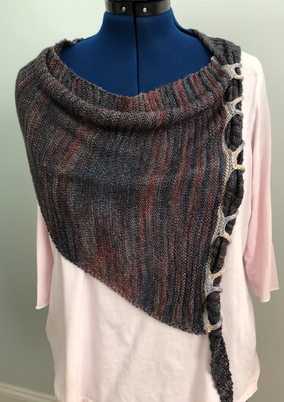 Christmas gift for my sister: pattern is Clincher on Ravelry, yarn is Malabrigo Mora, 100% Mulberry silk in 2 colors.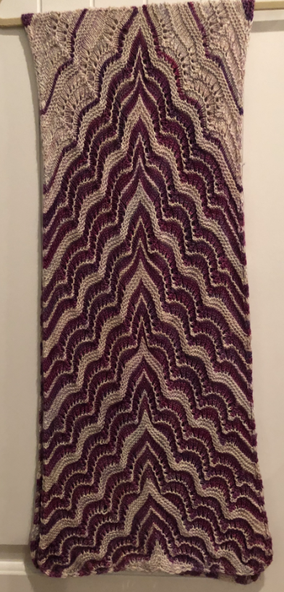 Taj Scarf (shawl) in fingering weight merino and silk. 60th. birthday gift for my stepdaughter. Pattern available on Ravelry.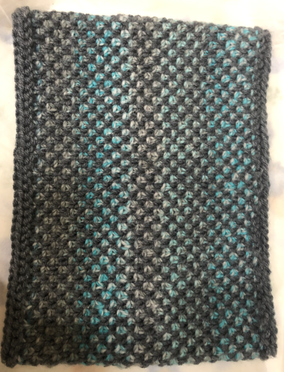 Slash/Dot Cowl donated for HWFA gift basket for Historic Johnson Farm. Chunky weight yarn, 2 colors, 1 solid, 1 variegated.
---
Please send your Show and Shares by clicking HERE
If you have a link to the pattern, please include that too plus anything interesting you can tell us about your project (who it is for, yarn used, interesting anecdote, etc.)
Also, feel free to comment below.