Charlotte shows us the jacket she wove, sewed, and added dyed silk around the neck, cuffs, and bottom.  3rd prize at SAFF!!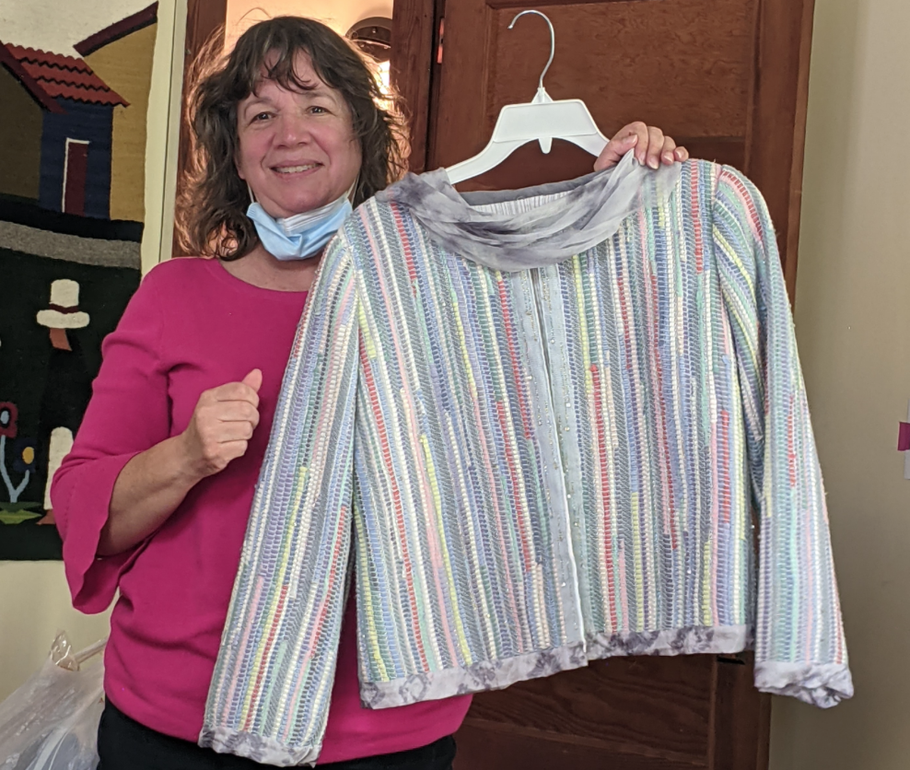 Marion & Ruth, showing off their beautiful Mobius shawls
---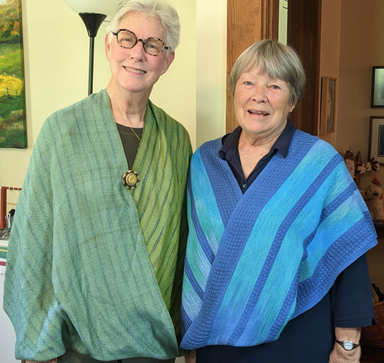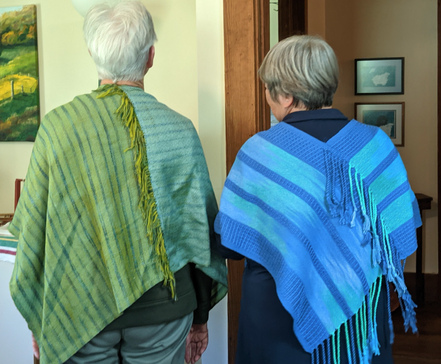 ---
Please send your Show and Shares by clicking HERE
If you have a link to the pattern, please include that too plus anything interesting you can tell us about your project (who it is for, yarn used, interesting anecdote, etc.)
Also, feel free to comment below.