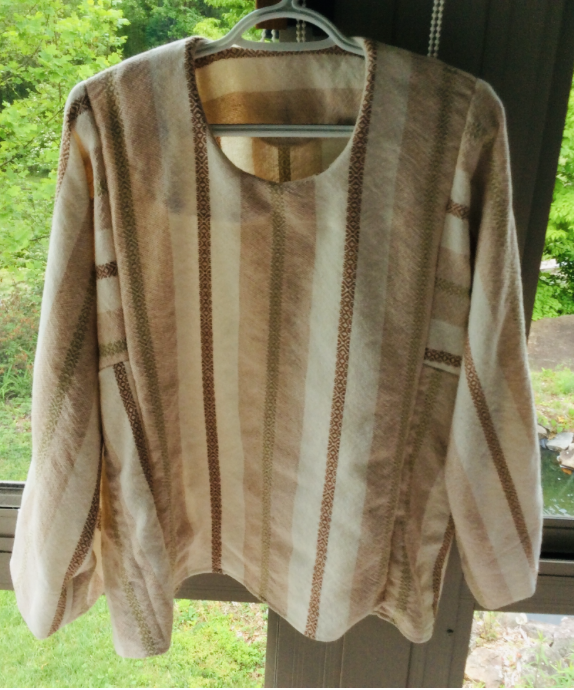 I wove the fabric for this tunic blouse on my 4 shaft Norwood Loom using 10/2 naturally colored cotton (from Sally Fox), then cut and sewed the blouse using the Egyptian Folkways Pattern.
Hazel Delcort
---
Please send your Show and Shares by clicking HERE
If you have a link to the pattern, please include that too plus anything interesting you can tell us about your project (who it is for, yarn used, interesting anecdote, etc.)
Also, feel free to comment below.