Three New Knitting Projects by Hazel Delcort
1st Project: Sweater for Son-in-Law Luke Postle (photo posted with his permission). DROPS design 13-18, (pattern available HERE). Size M/L, knitted using DROPS Muskat Mercerized Cotton (yarn available HERE).
2nd Project: Red Heart Yarnspirations knitted Baby Bunting (pattern available HERE) using Lion Brand feels Like Butta yarn, lemon color. This is for Baby Boy Postle, Michelle and Luke's expected little one due the first of May!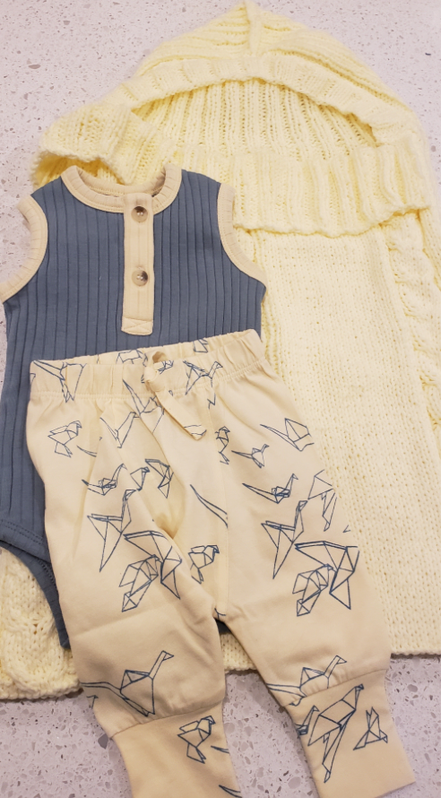 3rd Project: Elfin hat, booties, and bibs...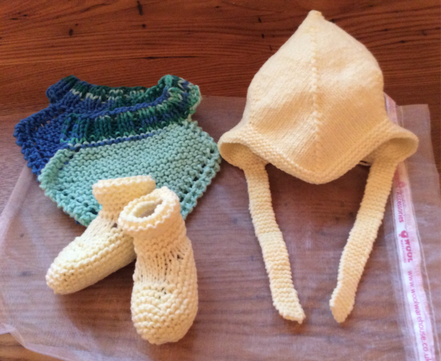 ---
And A Crocheted Project by Steffi
Baby Yoda Hat crocheted by Steffi for Michelle and Luke's baby. Yarn contains bamboo and acrylic.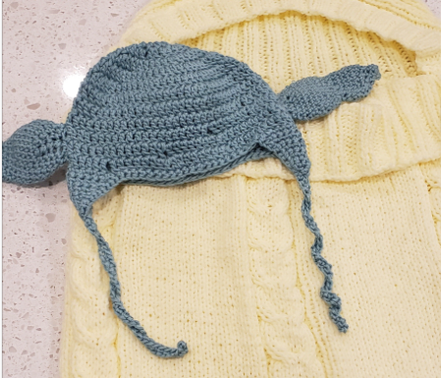 ---
Please send your Show and Shares by clicking HERE.
If you have a link to the pattern, please include that too plus anything interesting you can tell us about your project (who it is for, yarn used, interesting anecdote, etc.)
Also, feel free to comment below.