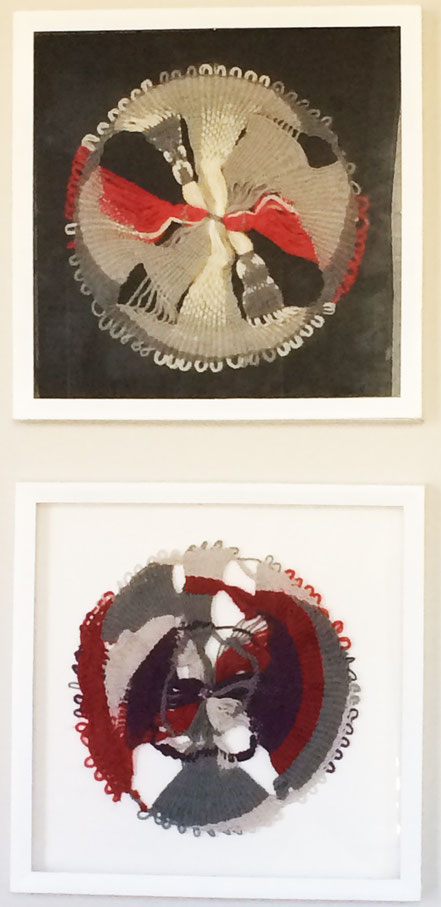 I completed these weavings some time ago but just now got around to framing them and finding a place for them in my new home. They are woven from left over needlepoint wool on a digitally printed circular loom which can be found here.
Cindy Moore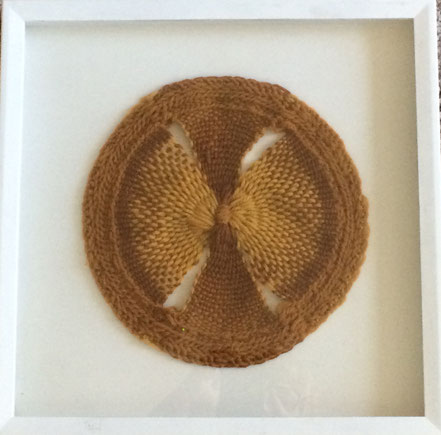 ---
Please send your Show and Shares by clicking HERE.
If you have a link to the pattern, please include that too plus anything interesting you can tell us about your project (who it is for, yarn used, interesting anecdote, etc.)
Also, feel free to comment below.