Natural dyed cotton t-shirts with alum used as a mordant. Items used included hickory nuts, mushrooms, turmeric, geraniums, spiderwort blossoms, petunias, tea and pansies. Needed a bit of a sun shade in my office so I just cut elongated triangles and made a pennant banner.
Suz Weitzel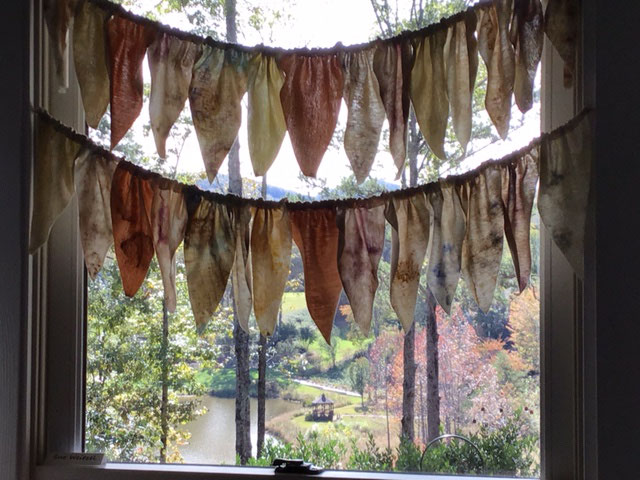 ---
Please send your Show and Shares by clicking HERE.
If you have a link to the pattern, please include that too plus anything interesting you can tell us about your project (who it is for, yarn used, interesting anecdote, etc.)
Also, feel free to comment below.