Another pinwheel scarf woven for my cousin. She wanted it in her grandson's school colors so she could wear it while attending his games ... Hope she gets to wear it. 
Suz Weitzel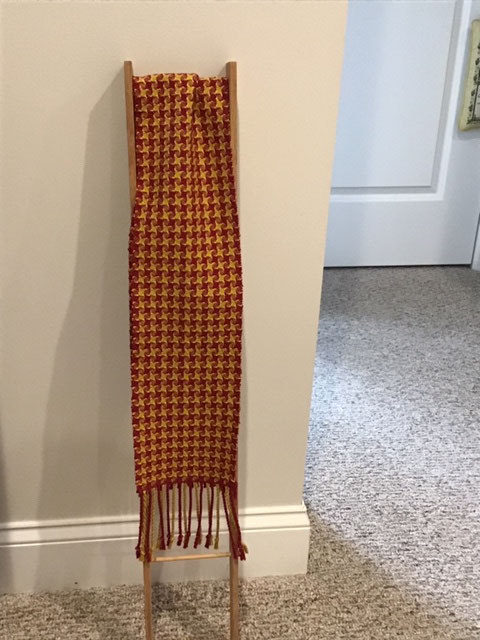 Hand spun two-plied yarn from Divinity Fibers. Superfine Merino top 19  microns. Solid Rose plied with blended Merino roving.
Suz Weitzel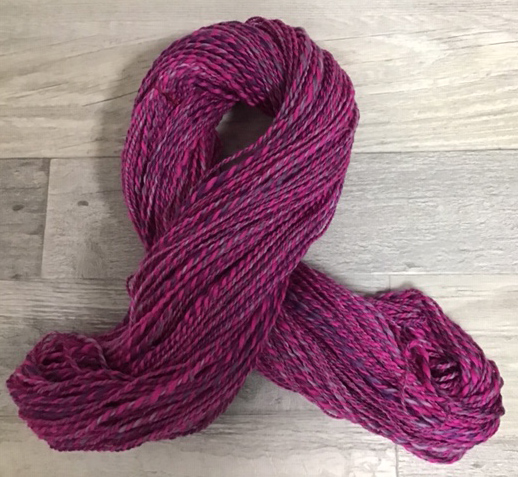 ---
Please send your Show and Shares by clicking HERE.
Also, feel free to comment below.