I'm working on a hat band - or two.
---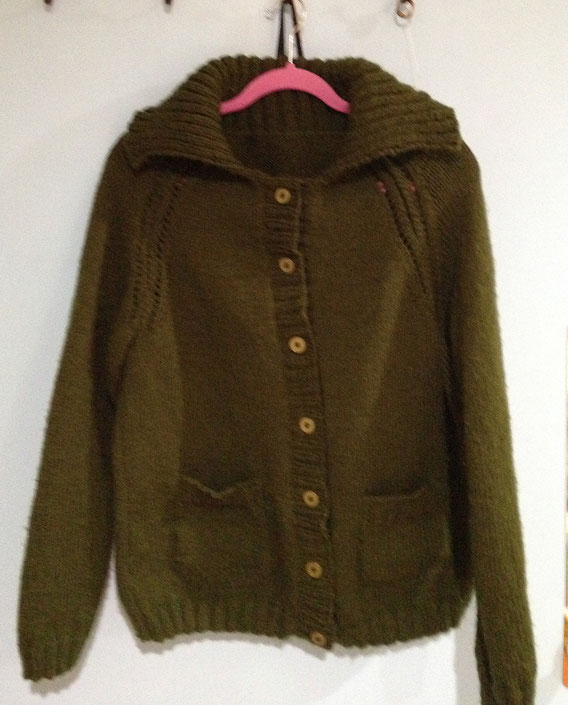 Throwing good taste to the wind, I boldly took up some green acrylic yarn which I'd nabbed when HWFA knitting circle was throwing it out — oh, probably over a year ago. This cardigan is the first I've made with a collar. It may be a bit dull, but somehow it's turned out to be quite a good fit, and I think it will be (one of) my go-to, throw-on cardis this winter. The pattern is a free Lion Brand Wool-Ease one: My First Raglan Cardigan, Collared Variation.
Rene 
---
Please send your Show and Shares by clicking HERE.
Also, feel free to comment below.