It's a bit too warm for a sweater but I just got it off my needles and had to show it off. It's made of Bamboo Pop using a pattern from Vogue Knitting. Reference to the pattern can be found here: https://www.ravelry.com/patterns/library/01-yoked-pullover-2
If we are out of this pandemic, I plan to wear it to Christmas parties, luncheons and gatherings.
Cindy Moore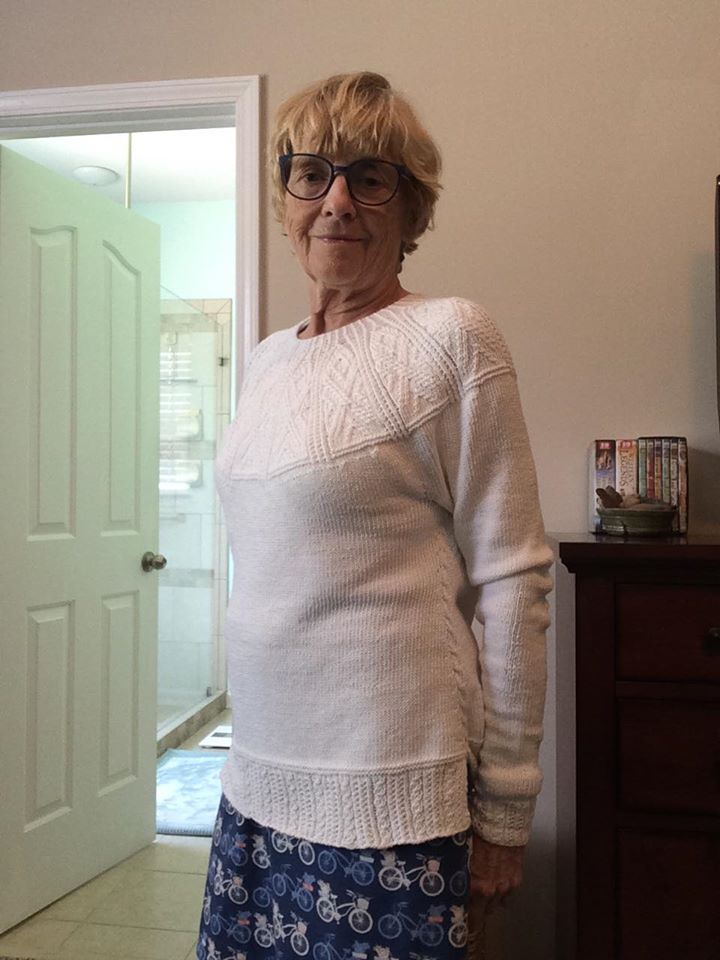 ---
Please send your Show and Shares by clicking HERE.
Also, feel free to comment below.