New vest for my daughter — Pebbles Eyelet Tank. 
This lovely pattern was designed by Pam Allen and knitted in Filatura Di Crosa Portofino, a lovely Italian yarn.
You can find the pattern on Ravelry by clicking here. 
Robert Platt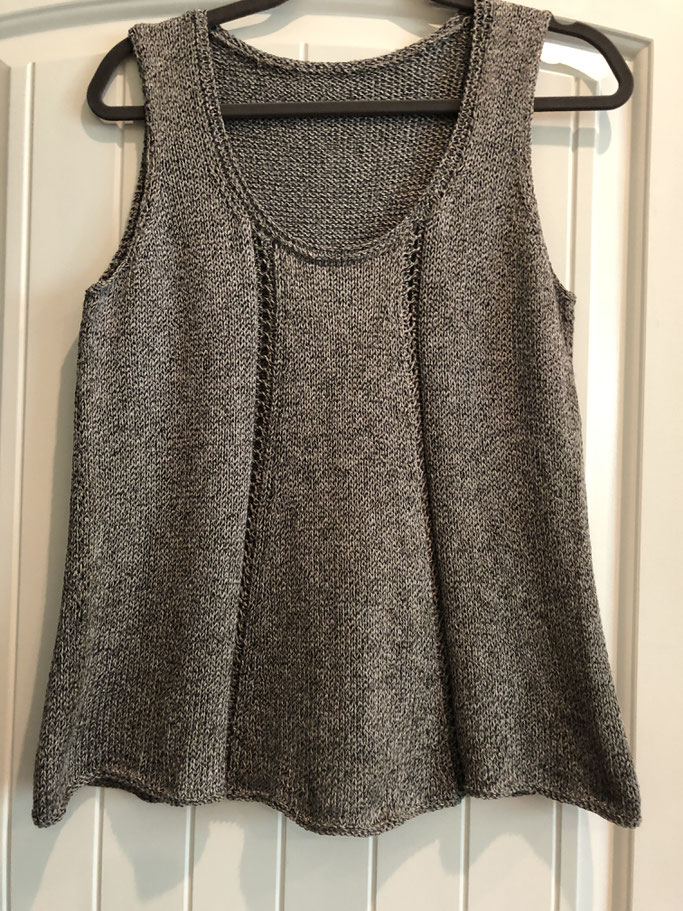 ---
Please send your projects to share to Cindy by clicking here.
Also please feel free to make any comments below.