Bread Basket Making Fun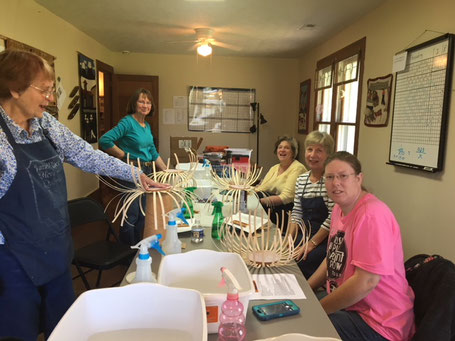 Looks like everyone is having a lot of fun.
Ready for the Field Trip!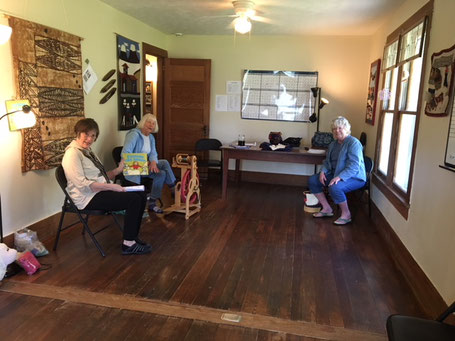 Ann, Deb and Pat are all set to go as they wait for the children to show.
Ann will read the story, Deb will spin the yarn and Pat is going to demo knitting and dying.
If you've never helped with a field trip, you should. It really is a lot of fun.